High Performance Green Building Design and Analysis
Windtech Consultants are able to provide analysis and solutions for a number of green building certifications that ensure the enhancement and protection of eco-systems and biodiversity throughout a developments concept and design phases to ensure improved air and water quality, reduced solid waste and to conserve natural resources. The conservation of the natural resources, energy and water also reduce operating costs as well as enhancing asset value and profits, improving employee productivity and satisfaction as well as optimising life-cycle economic performance.
Aiming to maximise the green potential of a development further benefits the health and community by improving air, thermal and acoustic environments, enhancing occupant comfort and health, creating less strain on local infrastructure, reducing greenhouse gas emissions and improving all round quality of life.

Windtech Consultants employs ABSA accredited certifiers (Certificate IV) for thermal performance of residential buildings for thermal performance assessments across Australia including BASIX in New South Wales. We are also accredited to prepares NCC Section J DTS reports and to perform NABERS ratings for commercial and hotel buildings. With our understanding of the concepts of energy efficient designs, having provided consulting services to the architectural profession in Thermal Performance Assessments, Natural Ventilation, Daylight and Solar Access since 1996. This experience enables us to easily identify the most cost-effective measures to bring about dramatic reductions in the energy used for heating and cooling of the various dwellings proposed.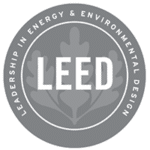 Windtech offers consultancy for Leadership in Energy and Environmental Design (LEED). LEED is a green building rating system developed by the United States Green Building Council (USGBC). Compliance with the LEED rating system requires objective evidence that specific requirements have been met in the areas of Location & Transportation, Sustainable Sites, Water Efficiency, Energy & Atmosphere, Materials & Resources, Indoor Environmental Quality, Regional Priority as well as awareness & education. Windtech provides an independent and integrated suite of services that will guide stakeholders in accumulating credit points under the above specified categories.
LEED Building Design and Construction Certification
LEED Building Operation and Maintenance Certification
LEED Building Core and Shell Certification
LEED Building Retail Certification
LEED Interior Design and Construction Certification
LEED Neighbourhood Certification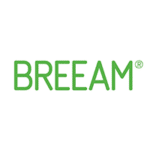 Windtech Consultants also offer BRE BREEAM certification (United Kingdom/International green building rating system) including the following certifications:
BREEAM UK Non-domestic New Build
BREEAM International Non-domestic and Domestic New Build
BREEAM Domestic Refurbishment (Scope and management Only)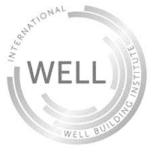 Windtech also provide the following IWBI WELL certifications (International WELL building and Community rating system):
WELL New and Existing Buildings
WELL New and Existing Interiors
WELL Core and Shell
WELL Retail Pilot Program
WELL Education Facilities Pilot Program
WELL Restaurant Pilot Program
WELL Commercial Kitchen Pilot Program
WELL Multifamily Residential Pilot Program
Windtech Consultants carries out various building physics studies, such as thermal modelling for building form and orientation analysis, CFD simulations for complicated building spaces and ventilated facades, solar access studies for shading optimization and daylight & glare analysis. Windtech develop design strategies and detailed design reports and simulate whole building energy consumption and benchmarking against international or local standards using state-of-the-art software and technologies.
Windtech have undertaken thermal simulations for over three hundred major developments since 2001.
To find out how Windtech can help maximise the green potential of your future developments and receive the formal certification it deserves contact any of our offices or email our reception: reception@windtechglobal.com.