Asia
CapitaSpring, Singapore
CapitaSpringat 88 Market Street, was designed by award winning architect, Bjarke IngelsGroup (BIG) in collaboration with Carlo Ratti Associati, who have conceived numerous high-profile developments globally. This 280mhigh development will feature Singapore's highest urban farm and the development realises CapitaLand's vision of blending indoor and outdoor spaces within the urban realm.
Windtech Consultants conducted a structural loads and building motion study using the high frequency pressure integration technique to determine wind loads on the structural frame as well as a set of equivalent-static load cases. The study also provided an assessment of occupant comfort due to building motion against 3 different criteria. No acceleration problem was found, which is largely due to the efficient design of the structure.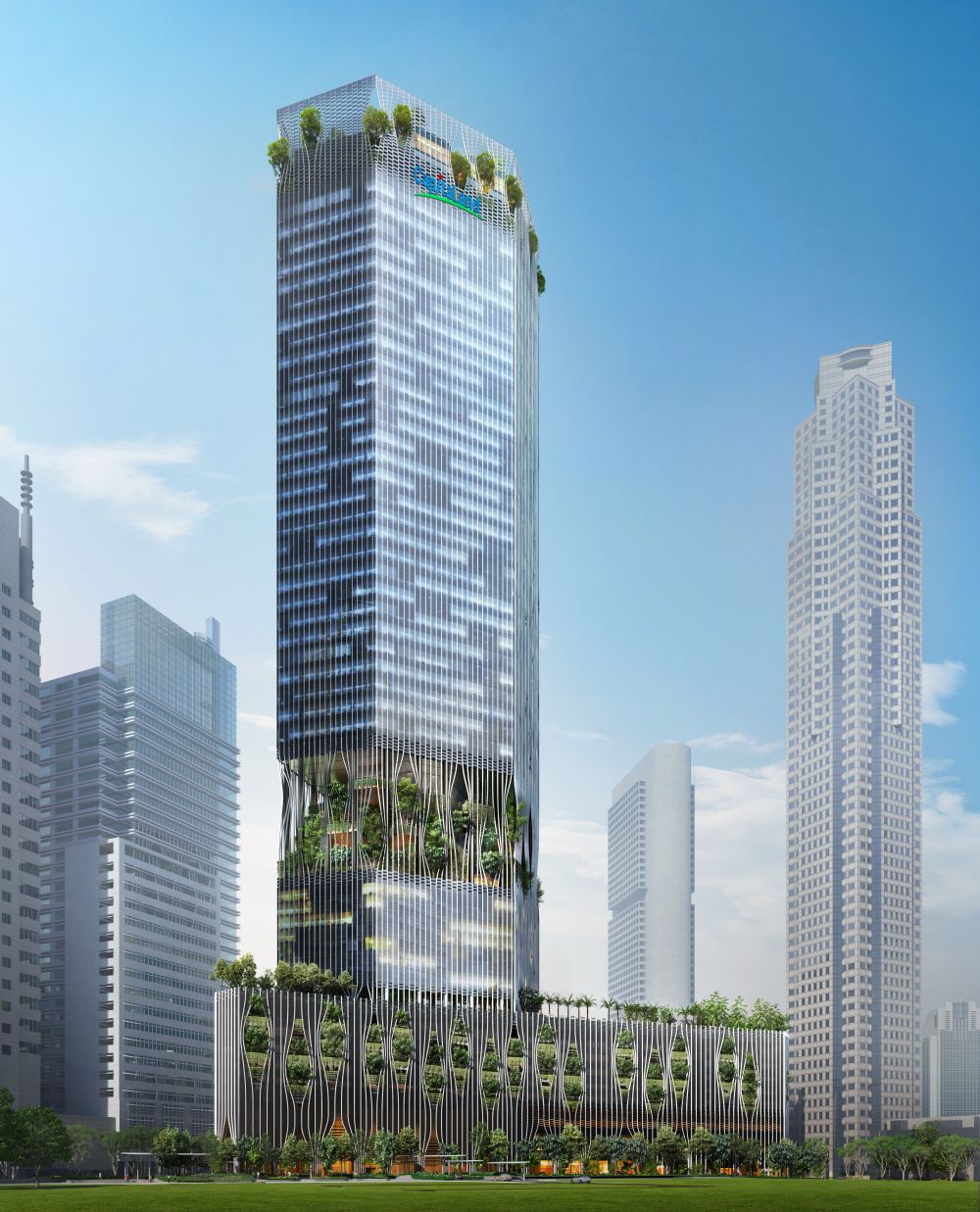 Façade cladding and internal pressure studies were also undertaken to obtain the façade cladding pressure. A risk analysis approach was used to determine the worst-case result for net façade, internal wall and floor slab pressures between effectively sealed and open/breached façade cases. In general, the wind tunnel results represented pressures which were lower than predicted by the code estimate which enabled the façade engineer to optimise the design of the façade over the entire building envelope.
A wind environment study was also undertaken. The results from the study indicated that existing conditions for all areas around and within the site mostly satisfied comfort and safety limit criteria with the exception of a few locations which were adequately mitigated though various treatment strategies.

In addition to the base wind tunnel studies, Windtech was commissioned to determine the wind loads on a complex, interconnected hanging sculpture within the tower itself. This required external flow boundary conditions to be first established using wind tunnel testing so the CFD model could be adequately tuned to determine the loads on the sculpture panels. More information on this unusual study has been written about in a recent Windtech article.